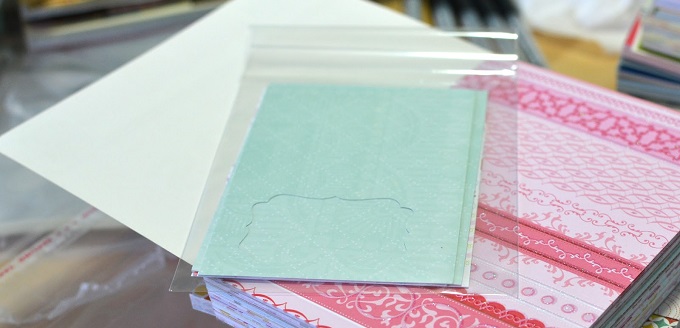 Imagine: crystal clear bags which make your products come out incredibly beautiful. Whether you want to pack art, photographs, stationeries, mailings, or handcrafts, with the re-sealable plastic bags of Packlinq, your products will have the most beautiful appearance possible!
Plastic bags are incredibly versatile; they can be used for many different purposes. Whether you want to archive important documents in a safe way, sell handmade creations, or use the bags to keep your stuff organized, the re-sealable bags of Packlinq offer you the solution! Because the re-sealable bags are available in many different formats, there will always be a re-sealable bags that meets your needs to the exact details. Are you unable to find the right format in our assortment? Then when you order in large numbers, it is possible to order it in a self-chosen format.
Firm, crystal clear, and acid-free
No matter what format you choose, the re-closable bags of Packlinq are all crystal clear and very firm. On top of that, the bags are made of acid-free OPP, which makes them very appropriate for archiving purposes. This way, important documents remain safely preserved without the bag affecting the paper.
Visit our web shop and take a look at our broad offer of re-sealable bags
Re-sealable bags with a safe closure
Specially for each shopkeeper or entrepreneur who wants to beautifully pack his or her products, but who doesn't like the risk of adhesive strips sticking to the product, Packlinq offers re-sealable bags with a safe closure. If you sell cards, photographs, or small artworks, for example, it would be a waste if your customer damages the product while unpacking it because the adhesive strip sticks to the card or the artwork. The re-sealable bags with a safe closure prevent this problem from occurring because the adhesive strip is on the slipcover instead of on the flap!
Find the perfect re-sealable bags with safe closures in our web shop